About Dr. Zoumalan
Biography
Dr. Zoumalan grew up with a passion for science and medicine. He completed his undergraduate training the University of California, Los Angeles in Biology and Psychology. During his college years, Dr. Zoumalan was involved in various research projects and published numerous articles in prestigious journals such as Nature. Prior to starting medical school, he was awarded the coveted Stanley Fellowship at Harvard Medical School where he continued his research interests in neuroscience. Dr. Zoumalan attended the Medical College of Wisconsin, where his interests in eyelid and plastic surgery blossomed. He was inducted into the Alpha Omega Alpha (AOA) honor society, which is the most esteemed honor society in medical training. He later received the Merck Award, which is awarded to the graduates with the highest academic achievements (top 1%).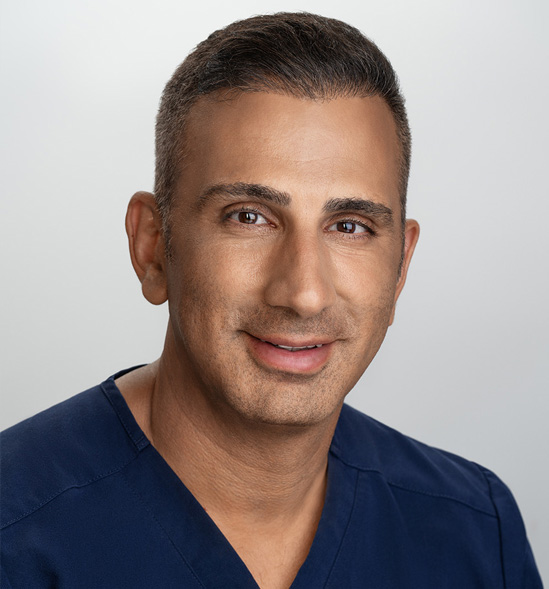 Dr. Zoumalan received his Ophthalmology training at Stanford University's prestigious Department of Ophthalmology. He was awarded the position of Chief Resident his last year of training. He then went on to complete a two-year sub-specialized multidisciplinary fellowship program in Oculoplastic Surgery at various world-renowned New York City-based hospitals including: NYU Medical Center, Columbia College of Physicians and Surgeons, New York Eye and Ear Infirmary, and the Manhattan Eye Ear and Throat Hospital. Through his fellowship and various hospitals, Dr. Zoumalan performed aesthetic and reconstructive surgeries involving all aspects of the eyes and face. He is one of a handful of surgeons that is both board-certified by the American Board of Ophthalmology and a graduate of an American Society of Ophthalmic Plastic and Reconstructive Surgeons (www.ASOPRS.org) fellowship training program.
During his fellowship, Dr. Zoumalan served as a Adjunct Clinical Professor to over 50 residents from various specialties including plastic surgery, ophthalmology, and otolaryngology-head and neck surgery within New York City. He performed thousands of surgeries during his training, and as a Adjunct Clinical Professor , was responsible for a significant component of the residents' clinical and surgical experience. During this time, Dr. Zoumalan gained experience with hyaluronic acid fillers. He received an educational grant to train other physicians how to safely and properly administer hyaluronic acid fillers in facial aesthetics.
Dr. Zoumalan now practices in Beverly Hills where he specializes in Aesthetic and Reconstructive Oculoplastic Surgery. Dr. Zoumalan is a compassionate and caring physician who strives to help patients reach their aesthetic goals. He continues to teach as a Adjunct Clinical Professor at the Keck School of Medicine of USC. He takes great pride in his work and continuously strives to satisfy his patients. Dr. Zoumalan is also an active staff member at Cedars-Sinai Medical Center and a panel member of the Cedars-Sinai Sinus Center as the panel's Oculoplastic and Orbital Surgeon.
Dr. Zoumalan has completed such specialized training both as a board member of the American Board of Ophthalmology and as a Fellow of the American Society of Ophthalmic Plastic and Reconstructive Surgery (ASOPRS).
In his spare time, Dr. Zoumalan enjoys playing tennis, road biking, and listening to music of all sorts.
Christopher I Zoumalan, MD FACS is also an active reviewer for several internationally recognized peer-reviewed medical journals in his area of expertise which include:
"Thank you for taking the time to visit my website. I continuously strive to provide the best care I possibly can for my patients.
I want to make sure that after reading my website, you are left feeling comfortable that I will provide you the best care possible for your eyelids and face. I am fortunate to have a job that allows me to help patients, and I truly enjoy working with my patients to address their concerns and then successfully treating them.
There will always be different approaches to similar problems in Oculoplastic Surgery, but my goal is to recommend the best solution with the best results possible while providing minimal recovery time. I look forward to meeting you."
Christopher I Zoumalan, MD FACS